WE APPROACH CORPORATE CULTURE
THE IDEAL WAY
Learn to use all the related tools, walk into a job and be a rockstar from day one
Ideal Outcomes is your partner in developing culture change strategies, customized tools, and processes to help you create your authentic workplace culture.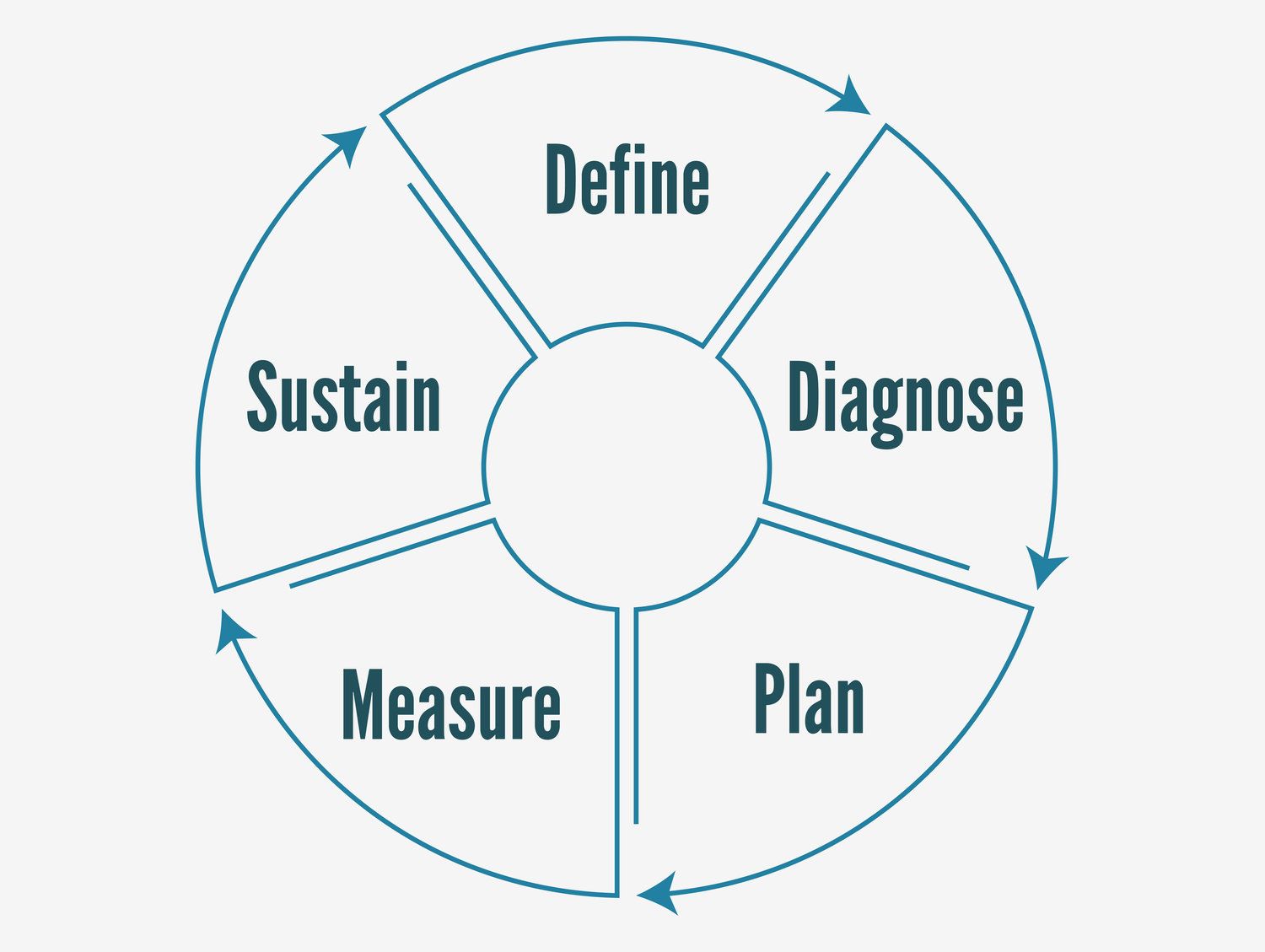 1. DEFINE
Defining the culture you want in a planned and intentional manner is critical. Your culture is your identity. It reflects how you see yourself and how the outside world sees you. When we define our desired culture, including our purpose and values, we motivate and inspire our teams.

2. DIAGNOSE
We need to assess our current culture from multiple perspectives: company policies, communication styles, codes of conduct, office setting and design, and organizational structure. And we must understand our culture from the point of view of employees at all levels and in all locations.
3. PLAN
Once you have defined your desired culture and diagnosed its current state, you know what your gaps are. Planning is all about closing these gaps. Culture shift occurs when your culture aligns perfectly with your business strategy, values, processes, and people strategy, not when they sort of align.
4. MEASURE
Without measurement, there is no way to determine if you are making progress or if you need to change course. In a world constantly buffeted by change, you want to develop measurements that are frequent, quick, and ongoing and embed these measurements into how you measure business performance as a whole.
5. SUSTAIN
Culture change is hard. Sustaining it is even harder. Culture change should not be thought of as a program that is conceptualized, installed, and considered done. You need to develop key actionable strategies to prevent such failure and apply practical best practices to sustain the change you desire.
Jason Richmond,
Chief Culture Officer, Ideal Outcomes
Want to learn more about the Culture Transformation Model?
Read Jason Richmond's NEW Book: Culture Spark: 5 Steps to Ignite and Sustain Organizational Growth!
BECOME A MEMBER
Access to exclusive Culture Tools.